Holiday Hours:
We will be Closing at 4:00 Christmas Eve and will be Closed from the 25th – 28th.  We will also be Closed New Years Day.
Fabulous Finds 10 Days of Christmas Sale!
Day 1 Dec. 15, 2014 – 25% off Outerwear/Coats and Christmas Items
Day 2 Dec. 16, 2014 – 25% off Long/Short Sleeve Tops and Lighting.
Day 3 Dec. 17, 2014 – 25% off Blazers and Linens.
Day 4 Dec. 18, 2014 – 25% off Hats/Scarves/Belts and Glassware.
Day 5 Dec. 19, 2014 – 25% off Dresses/Skirts and Dishware.
Day 6 Dec. 20, 2014 – 25% off Shoes/Boots and Wall Art.
Day 7 Dec. 21, 2014 – 25% off Handbags/Designer items and Crystal.
Day 8 Dec. 22, 2014 - 25% off Jewelry and Home Decor Items (HD tags).
Day 9 Dec. 23, 2014 – 25% off Furs and Furniture.
Day 10 Dec. 24, 2014 – Purchase a Fabulous Finds gift card of $100. and receive $25. in Fabulous Cash. Come and Celebrate with Drinks and Holiday Cookies!
Holiday Wishes
As the Christmas and Holiday season gets off to a fast start, we just want to take a moment to wish you and your families a blessed season and hope you all find a few moments to slow down and enjoy the season that is filled with love, giving, family and the sharing of memories of seasons past. Merry Christmas and Happy Hanukkah!
Thank you for visiting our website. We hope you will come and visit our store too! Fabulous Finds Upscale Consignment is 5000 square feet of Guilt-free Retail Therapy at its finest! We are Longmont's first stop for savvy fashionistas looking for an upscale, fun and relaxing shopping experience. You can get lost for hours here and still not see it all!
Fabulous Finds is the perfect destination for a girlfriend's day out! Coffee at Que's while you wait for us to open at 10:00, a few hours shopping at the "Find" for a fabulous outfit or gift, lunch at Protos Pizza or go Japanese at Sakura, and finally, a little pampering at Mystic Garden Spa to finish out the day. Oh, and definitely don't forget to pick up a box of Robin Chocolates to treat yourself for a day well spent! Who could ask for a more perfect way to spend a care-free afternoon? Here at Fabulous Finds Upscale Consignment, you will find kind and courteous women to help you with your consignments or to assist you in putting an outfit together. We pride ourselves in providing excellent personalized customer service. With over 7300 consignors we are able to select the highest quality merchandise for you to choose from in the styles and brands you love. We Consign and carry Ann Taylor, 7 For All Mankind, Chicos, Coldwater Creek, Michael Kors, St Johns, Banana Republic, Talbots, Misook, True Religion, YSL, Theory, Eileen Fisher, Escada, Gucci, Citizens for all Humanity, Tahari, Tiffany's, Lucy and Lu Lu Lemon, Dana Buchman, Louis Vuitton, Marc Jacobs, COACH, Brighton, Free People, Fendi, BCBG, Anthropologie, Chanel, Dior, Dansko, RL, NYDJ, Burberry and many more! From hundreds of new items added each day, to our wonderfully designed sales floor, you will see why our customers visit us multiple times a week! Come, feel "Fabulous" today, it's worth the drive! Warm regards, Clarissa

Store Hours
SHOPPING HOURS
Monday - Friday 10A:00 am – 6:30 pm
Saturday 10:00 am – 5:00 pm
CLOSED on Sundays
CONSIGNMENT HOURS
Daily at 10:30 am
Fabulous Finds Upscale Consignment
600 South Airport Road
(Airport and Nelson) Longmont, CO
720-340-4152
Special Events and Sales!
Readers Choice 2014
Thank you for voting for us!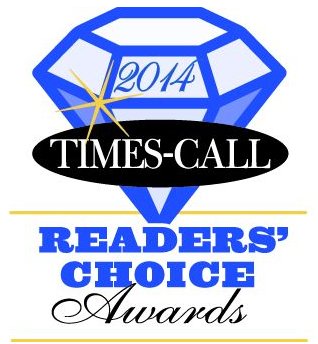 Click here to read article