Is your closet taking over your bedroom?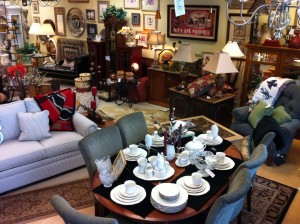 Also see article "IT'S A CLOSET, NOT A MUSEUM"
Need a little extra shopping money, spring cleaning, or going green?
If any of these describe you, then the following is what you need to know to get started consigning with FABULOUS FINDS:
When can I consign?
Merchandise is accepted daily starting at 10:30 am – please contact store for a consignment appointment. There may be days when we are unable to take consignments  due to intake volume. We will post this on our chalk board outside the front doors. Please take note.
If you would like to "drop and go" that is fine just know that items that we can't sell will get donated with no prior notice. Just fill out the intake form and clip it to the first and last item. If you have bags of shoes, fill out another intake form and clip it to the bag as well. If it is your first time consigning, you must fill out a contract as well as an intake form and receive your consignment number.
Consignment items can also be sent by UPS or postal service with prior notification. Unacceptable items will either be donated or returned at your cost. Please contact us before shipping.
Can I drop and go?
If you don't have time to wait while we go through your items, you may drop your items off and go! If a first time consignor, please read our intake guidelines and FAQ's. You must fill out and sign the Consignment Agreement form. If you have consigned before, you only need to complete the intake form and attach it to your first and last item. If you have hanging clothes and a bag of shoes or purses, please fill out an intake form for the items in the bag as well. This will ensure that your items do not get mixed up with another consignors'.
Please note: for Drop &Go, any item that we can not take will get donated to charity without any prior notice. We strongly suggest you consign a couple of times prior to using the Drop &Go privilege.
What can I Consign?
We specialize in the resale of pristine, pre-owned, contemporary designer clothing, shoes, handbags and amazing accessories, home décor and furniture.
We accept items seasonally. All merchandise must be clean, fresh, and in perfect condition and on hangers. The nicer your items look the more money you will make.
Items are hand selected and everything must be new or next to new. We are known for being very selective but not snooty! Sometimes there will be items we cannot take or sell.
Please understand that saying no to one or more of your items is the hardest part of our job. Our customer's preferences must be our selection guidelines.
Do you accept and sell fakes or knock-offs?
We do not and not only is it illegal to do so, we feel very strongly about authenticity. All designer purses brought to us are inspected and researched and we are thoroughly trained to spot fakes. We just hate it when we have to tell someone that the purse from Aunt Hilda isn't real, but let's give Aunt Hilda the benefit of the doubt and assume she didn't know either! We likely turn away authentic items that we are unable to authenticate to our satisfaction, but we are confident that knock-offs do not reach our floor. We urge you to visit The Authentics Foundation's website to learn how the manufacturing and sale of counterfeit goods is connected to child labor and supports terrorism, money laundering, drug cartels and other criminal enterprise.
What Kind of Home Décor do you take?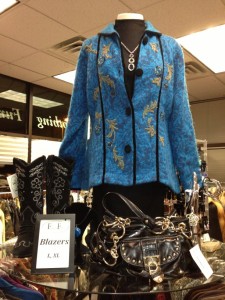 We accept quality decorative home accessories such as lamps, pictures, mirrors, frames, statues, quality vases, clocks, silk arrangements, glassware, wall sconces, pillows, pictures, quality rugs, china sets, better table linens.
We do not accept electrical appliances, office furniture, kitchen gadgets, bed linen unless new and a better brand, dried flowers, or crafts.
What won't you take?
Wrinkled, pilled or stained clothing. We do not dry clean, press, or steam.
Dated items, tops with shoulder pads (You can remove them if the item is really great)!
Maternity clothes
Bridal gowns
Childrens anything
Lingerie No underwear will ever be consigned.
Vintage clothing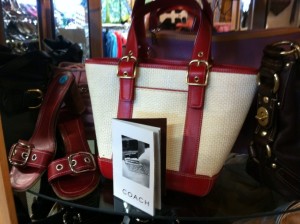 Which brands sell the best?
Ann Taylor, Chanel, Louis Vuitton, Prada, Gucci, Dolce & Gabbana, Pucci, Chloe, Christian Louboutin, Balenciaga, Fendi, Marc Jacobs, DVF, YSL, Manolo Blahnik, Dior, D&G. Just to name a few. We also love Chico's, Bebe, St. Johns, Jones New York, Ralph Lauren, J.Jill, J.Crew, North Face, Patagonia, Ibex, REI, Prana, Coldwater Creek, GAP, Hollister, American Eagle, Black/White, Rock and Republic, Seven for all Mankind, Talbots, Bannana Republic, and Anthropology. Remember…, if it is cute, unique, and quality we''ll try it!
How do you establish pricing?
We set our prices based on the following criteria: label, condition, age, worth, and demand. Our goal is to get the best possible price for you.
We reference similar items in our data base and consult the internet.
There is a buyers premium added to each item of $1.00 – $4.00 (more for furniture) that the buyer pays that offsets the processing and over head expense of the consignment. This does not affect the consignor split of the item.  It is an automated fee that is added after we price the item.
What percentage do I receive?
Option 1
40% return on sales if you choose to have a check sent directly to you at the end of the month for any amount over $21.00 in your account.
Option 2
50% return on sales if you would like to use your earnings for future Fabulous Finds in-store purchases.
How do I get paid?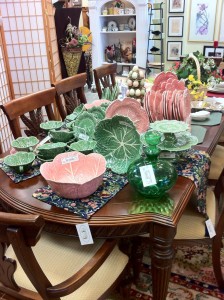 Payments are made once a month and mailed directly to you, we generate checks the last day of the month and mail them the first week of the following month.
Feel free to call us any time to check on your account balance, but please refrain from calling us every week as checks will automatically be mailed to you each month if you choose
the 40% option#1.
What is the length of the consignment Period?
Items are on consignment and displayed for 60 days, longer at store discretion. After the consignment period ends, it is the consignor's responsibility to reclaim any unsold items should you want them back. We will not contact you.
Unsold items not picked up will become property of Fabulous Finds and may be donated at end of the consignment period to a charity of our choice.
What are my responsibilities?
If you would like your unsold items back, it is your responsibility to come in and find the items on our sales floor. We will then process your items out of our system. Otherwise, all clothing and accessory items not sold within 60 days may be donated at store discretion without prior consignor notification.
Can items be returned?
Sorry but there are no exchanges or returns; all sales are final due to the nature of consignment.
Can I place items on layaway?
Only items priced over $50.00 can be placed on layaway.
We do allow layaway with 50% down payment.
Layaways must be paid in full within 30 days.
Anything not paid or picked up after 45 days will be returned to inventory and all payments made belong to the store.
How many items may I bring in?
You may bring in up to 12 of your best chosen clothing items per visit once a week and any amount of accessories.
The 12 item limit only pertains to clothing.  You may bring in any amount of home decor items with your 12 clothing items.
Jewelry limit of 15 pieces.
What if I have too many items to bring in?
If you have 75-100 clothing items and you are within our local in-home viewing area, give us a call to schedule a mobile consignment appointment.   The cost is $50.00 that will come out of your account. If there are just a couple of items, please email a photo and description of the items to info@fabfindsconsign.com. Be sure to include your phone number and contact information so we may return your call.
If you have a home full of furniture that you would like to have pre- screened for consignment consideration, please schedule an appointment. There is a $50.00 fee for this service.  We will not give price quotes for your items at that time.  This will only be done when you consign your items. Please only schedule an appointment if you know for sure that consignment is the way you want to go.
How can I consign furniture?
Furniture may be brought to us by appointment only and must be approved for consignment before hand.
Email us a photo and description of your piece or bring us in a photo.
Furniture is on consignment for 60 days, longer at store discretion.
No furniture will be donated without your approval at the end of the consignment period.
Your items will be subject to any sale the store holds.  Items nearing the end of their consignment period will be reduced 50 – 75%.
Should your items not sell, the removal is your responsibility.  We will call you when your furniture items expire and need to be removed.  Occasionally are able to donate them with other items we send to Habitat for Humanity.
Are there pick up and delivery services available?
We will be happy to assist you with a referral to a moving company to transport your larger items to and from the store.
What happens if I can't pick up my furniture purchase the day I bought it?
We give you 3 free days to pick up your purchased items after that, there is a $10.00 charge per day.  If not picked up after 3 weeks, it is considered abandoned and reverts back to store property to be resold or donated.
What if I can not pick up my furniture by the expiration date?  
If you are unable to pick it up there is a $ 25.00 fee per week that will be deducted from your acct.  If no money is in your account.  They you must make a check out to Fabulous Finds for the amount due before it can be removed from the store.  Please understand that our cost per  square foot is very high and we always have people waiting to bring their furniture in.  If you would like to donate it if it has not expired, then please let the Sales Associate know your wishes and we will donate it on your behalf to Vietnam Veterans.
What forms of payment do you accept?
We accept all credit cards and cash. (except American Express)
We will gladly accept your personal check, with proper ID.
When possible, we prefer customers use debit rather than Credit..
Is there a buyer's premium?
Yes, our processing software automatically adds a $1.00 –to $4.00 (more with furniture) fee to the item's price that the buyer pays to cover processing costs. This fee does not affect the consigner payout amount.
Why didn't they take all my items?
Please understand that in order to accept an item in our store, we must be confident that we can sell it ("wearable" and "sellable" are very different). It is our goal and job to make money for you! Based on experience and training in the fashion industry we know what will and will not sell. We may agree that the dress you brought in is stunning or the business suit is fabulous, but not consign it because we know it won't sell. The world of fashion is a seasonable one. While we may not be able to accept a strapless dress in the winter, we may be looking forward to accepting such an item during the spring or summer. Sometimes we find ourselves overstocked with certain items and therefore be extremely careful about what items we accept into our store. At other times, we may find ourselves with plenty of room and eager to accept a wider variety of items.
How long will credit stay in my account and be available to me?
Consignors must use the the credit in their acct within two (2) years.  If there has been NO activity in your account within two years, your credit will be forfeited and your account will be removed from our data base to ensure continued room for new consignors.
What if my clothing is wrinkled when I bring it in?
Clothing that we want to consign that is wrinkled and in need of steaming, we will deduct a $2.00 fee per item.  So please bring your items in freshly laundered, pressed and ready to go out on our racks.  Thank you for understanding.
What if my furniture needs to be polished and its finish color touched up?
We would like your items to be ready to go out on the sales floor.  If we have to furniture polish and touch up the finish, we will charge a $4.00 fee per item.
What if I don't bring my crystal and glassware in for consigning clean and sparkling?
 If we have to clean your glassware or dishware prior to putting out on our sales floor, we will charge a $4.00 fee.
Can I check my account on-line?
Yes, simply go to Check my Account.tab and log in with your consignor account number and choose the Fabulous Finds Longmont location.
How do I get there?
FABULOUS FINDS UPSCALE CONSIGNMENT shop is located in the Meadowview Village Shopping Center at the junction of Airport Road and Nelson in Longmont.