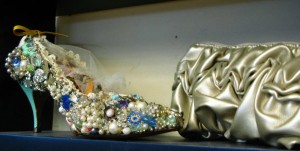 HOW TO CONSIGN
Please contact store for consignment guidelines and appointment.
Due to the large number of consignors we now have (over 10k), we can now only accept 12 clothing items per visit with an unlimited number of accessories or home decor items so that we can accommodate all of our consignors.  Please choose your best items and bring those in.   We are so fortunate to have such great consignors with such fabulous things but we are just having difficulty with the large volume.  We thank you in advance for your understanding.
Please review the guidelines below. If you have any questions, please don't hesitate to call us for further clarification.
Drop & Go: If you don't have time to wait while we go through your items, you may drop your items off and go. Please note : For Drop & Go, any item that we are not able to take will get donated without any prior notice to the consignor.
First time consignor? Great! Please read our INTAKE GUIDELINES and FAQ's. When you come in, please fill out and sign the Consignment Agreement, with your items.
If you have consigned before, you only need to complete the INTAKE FORM and attach it to your first and last item. If you have hanging clothes and/or a bag of shoes or purses, please fill out an intake form for the content of the bag as well. This will ensure that your items do not get mixed up with other consignor's'.
INTAKE GUIDELINES
• Consigned clothing and accessories are taken on a seasonal schedule.
Fall and Winter clothing is accepted August through January.
Spring and Summer clothing will be taken February through July.
• All clothing shall be on hangers and freshly laundered, pressed and wrinkle free. Original labels must be present.
We cannot accept clothing with stains, rips, missing buttons, inoperable zippers, alterations, pet hair, pilling, or odors ( smoke, mothballs, or perfume.) If defects are found in an item after intake, it will be donated without further notice.
• Furniture pieces must be pre-approved before bringing them into the store. Please email photos and a description f your items to info@fabfindsconsign.com. If you have more than one piece of furniture, please call us at 720-340-4152 and we can arrange a viewing of your items after hours.
• FABULOUS FINDS sets the prices, (please share original purchase price if known for higher end items.)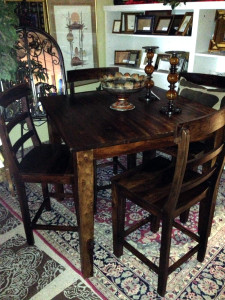 • Our consignment period is 60 days from the day the item is priced and put on the sales floor. FF staff reserves the right to reduce the sale price on any item during the consignment period.
• FABULOUS FINDS is not responsible for loss by theft, fire, water damage, computer failure, or acts of nature. Items are left at consigner's risk.
• As items sell, money will accumulate in your acct. The consignor receives 40% of the selling price at the time of sale. Furniture consignment is a 50/50 split. Payout occurs at the end of each month and will be mailed to you. You may choose to recieve 50% of the selling price if you want store credit only. Your account credit can be used for store purchases at any time. We greatly appreciate your shopping in our store as well as consigning.
• If you would like any items back after their consignment period, mark on your calendar 60 days from the date you consigned, come into the store and we will print you out a report of your inventory and you can find them on our racks. We can help you if we are not busy with customers and other consignors. After 60 days, all items become the property of FABULOUS FINDS, and may be donated to a local charity of our choosing.
• Labels we like and that sell!
Chico's, St. Johns, Jones New York, Ralph Lauren, J.Jill, J.Crew, North Face, Patagonia, Ibex, Coldwater Creek, GAP, Hollister, American Eagle, Black/White, Rock and Republic, Seven for all Mankind, Talbots, Bannana Republic, and Anthropology. We also love Hermes, Chanel, Louis Vuitton, Prada, Gucci, Dolce & Gabbana, Pucci, Chloe, Christian Louboutin, Balenciaga, Lucy and LuLu Lemon, Fendi, Marc Jacobs, DVF, YSL, Coach, Manolo Blahnik, Dior. Just to name a few. Remember…. If it is cute, unique, and quality we''ll try it!